Did anyone else absolutely love shopping for school supplies? Like in a weird, unhealthy way?
Well if you said no, ignore how strange we are…  if you said yes, know that you are not alone!
Each year when back to school supplies finally get put on shelves we just cannot help ourselves! Who doesn't need a million folders with cute kittens and Disney Princesses on them!?  Probably 25-year-old women with real big girl jobs…that's who. Don't worry though! There are plenty of work appropriate office supplies available for those who are also going through withdrawals. In an attempt to be grownups, but still fill the need to splurge during tax-free holiday we have rounded up some of our favorite, must-have office supplies!
TIP!  Florida Tax Free Holiday: August 7th – August 16th
Jessica's favorites:
Decorative Post-it Super Sticky Notes come in many different shapes, colors and designs.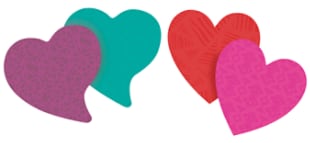 Pilot B2P Gel Ink Roller Pens are made from recycled water bottles and look like one too!
Sadie Robertson Live Original School Supplies have bold prints and inspirational quotes.

Kate Spade Pencil Holder is a practical and cute desk accessory!
Post-it Note Dispensers spice up the life of those normal sized Post-it notes.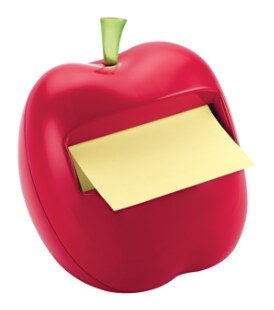 Lauren's favorites:
Lilly Pulitzer Agendas are a colorful way to keep track of appointments and meetings.
Kate Spade File Folders can brighten those paper files and make them a tad less boring.
Pilot G-2 Gel Fashion Pens are not recycled, but sometimes your day needs more color!
Vera Bradley Binder Clips are a bright way to organize paperwork on your desk.
Scotch Magic Tape Dispensers  are fun for a work space. I have the black high heel on my desk!
Do you have any favorite office supplies we should try?!